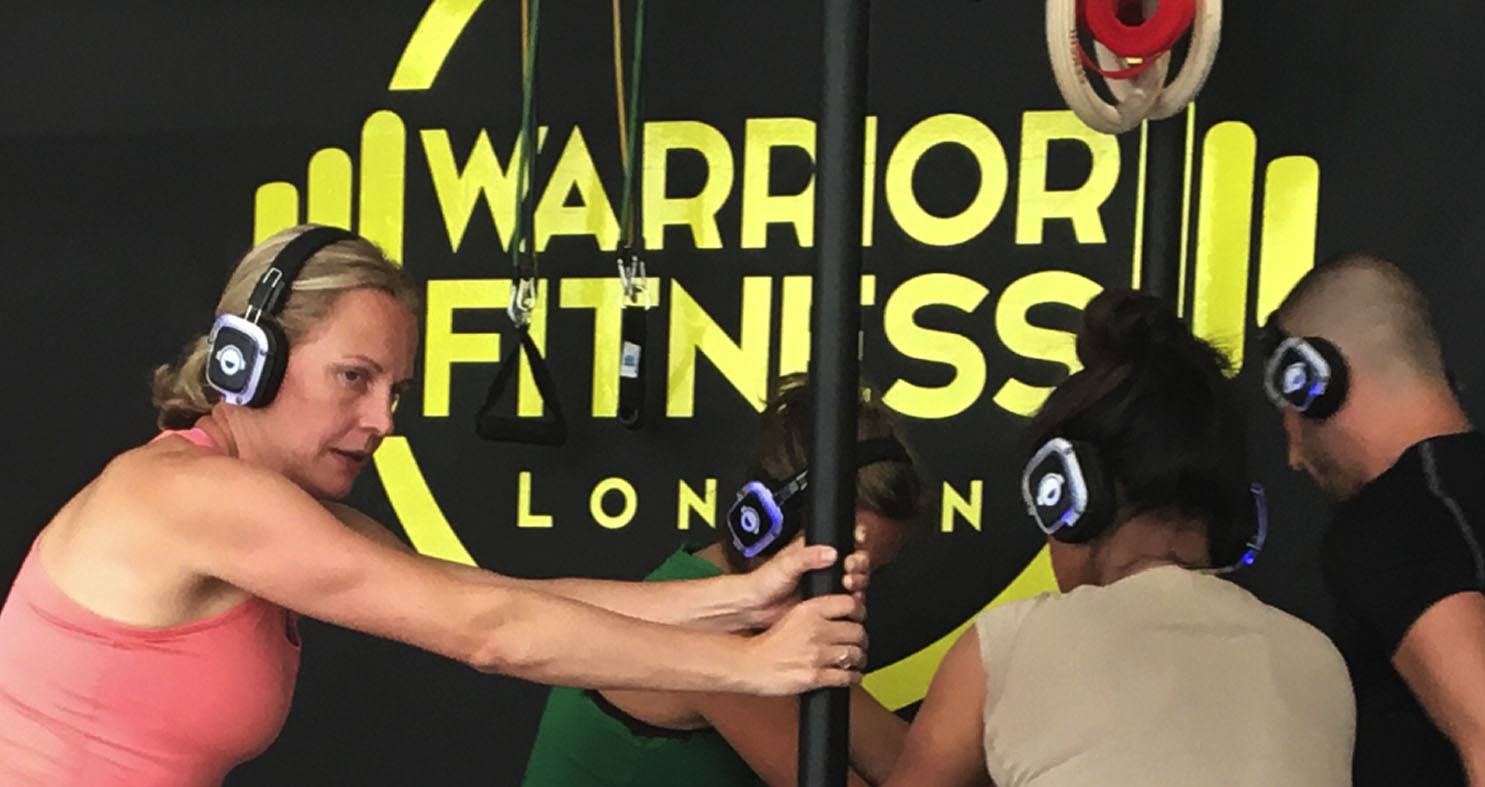 Full control
Hold your classes wherever you want
The wireless Fitness headphone system with Parakeet transmitter is completely portable, so you are no longer restricted to the studio. You're free to move around and enjoy the freedom to host your class wherever you please.
Volume control
Each headset can be adjusted so it is the perfect volume and the perfect fit for each member of your class so everyone is comfortable with your set up from the start.
Automatic levels
The Parakeet transmitter allows you to plug your audio playing device and the microphone in at the same time and it will automatically adjust the audio levels for you.
Connect any device
Whether your music is on your phone, ipod, tablet or laptop, simply plug them into the Parakeet transmitter using a 3.5mm headphone jack lead, press play and you're all set.
More features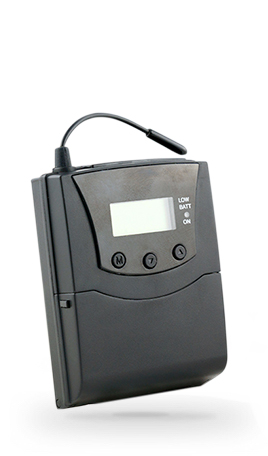 Connect to multiple devices
Connect to a multitude of audio devices; mobile phones, tablets, DJ equipment and more using the 3.5mm jack output.
Up to 100 meters
Transmit audio to a range of up to 150 meters in optimum areas.
Channel display screen
The screen display informs the user the frequency and channel your transmitting to.
Legal and license free
Using the EU approved 863-865MHz, the Parrot is legal to use throughout Europe and much of the world. (USA requires different frequencies, also in stock. Please contact us)
Consistent audio levels
A built-in Multiband Audio Processor automatically tames the levels of the music and avoids any distortion or loud bursts from the audio.
Manuals and documentation
Learn more about the technical specification of the Silent Disco Transmitters Download the manual or product set up sheet.
Select a document to download
More features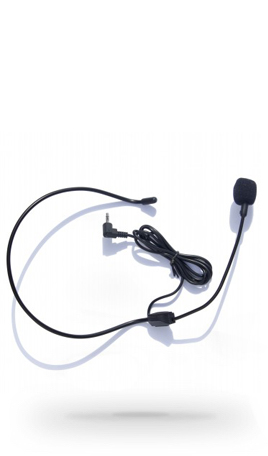 3.5mm screw jack
Threaded 3.5mm mono screw jack connector ensures a tight connection.
110mm Lead
The lead measures at 110mm.
Omnidirectional
OE45 Mic will receive signals from all directions.
IPX 5 level Waterproof rating and corrosion resistant shell
Hard wearing, corrosion resistant shell to withstand the demands of fitness.
More features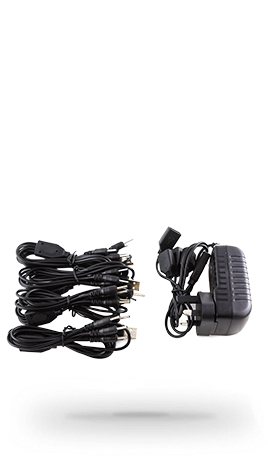 16 Head NK01 Splitter
Splits a USB into 16 NK01 heads for charging.
Only 1 Power Socket
1 power socket will charge 16 headphones at 1 time reducing the amount of extension leads needed.
Universal Power Plug
Connected to a universal IEC cable, your charger will be supplied with right plug for your location.
More features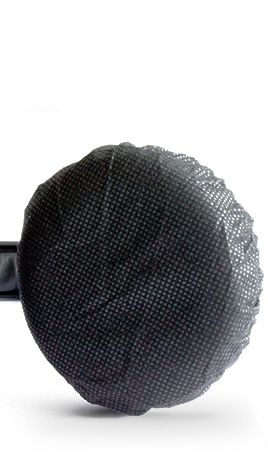 Made from nylon
The nylon pads fit snug to your Silent Disco headphones.
Easy to fit
Its design makes it easy to wrap around each headphone ear pad.
Disposable
Replace ear pad cover after each use of the headphone.
Elasticated edge
Makes certain the pad will not come loose or fall off easily.
Pack of 2
Each pack contains 2 ear pad covers.
More features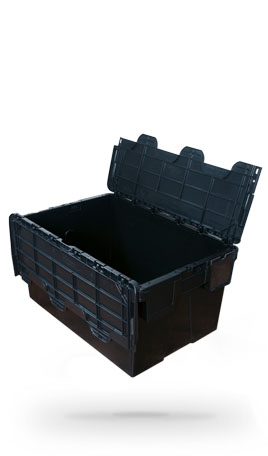 Spacious storage
The Doug dimensions are 40x60x30cm.
Doug storage capacity
| Harry | Bob | Joe | Bobbie |
| --- | --- | --- | --- |
| 40 | 50 | 50 | 40 |
Heavy duty build
Robust and reliable design made from polypropylene for reinforced build.
Fixed holes
Gives you the ability to add cable ties to the box for extra security in transit and at events.
Built in handles
There are 2 handles on the box each side to make transportation much easier.
Locking lids
Lids lock together for a secure fit.
Nesting lid and base
Makes it easy to sturdily stack the boxes without risk of falling.
More features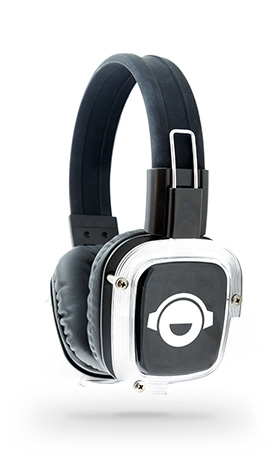 Folding hinges
Joe headphones have a built-in hinge on the headband meaning they can fold away for easy storage.
LED lights
Joe has a LED light that brightly displays what channel your event attendees are listening to - plus they look awesome in a dark room.
Ultra comfortable ear pads
The Joe is fitted with ear pads that are soft on your ears making them very comfortable for prolonged periods of wear.
Legal and license free
The UK, Europe and ROW Joe is legal to use with compatible transmitters throughout Europe and much of the world using the se the EU approved 863-865MHz. The USA and Canada Joes work on the US approved 923 - 925MHz frequencies.
Long distance
The Joe Silent Disco headphone is compatible with transmitters that have a range of up to 300 meters making them great for large events.
Manuals and documentation
Learn more about the technical specification of the Silent Disco Headphones. Download the manual or product set up sheet.
Select a document to download
Weight (kgs)

0.1500

Colours

Black

Battery Life

Up to 24h

Power

AA Batteries

Number of Channels

4 Channel

Type

Transmitter

Battery Life

<24 hours

Buttons

On / Off, Search / Scan , Channel Select

Channel Separation

>40dB

Supports Fast Charging

No

Connections

UHF / RF, Aux (3.5 mm Jack)

Available Frequencies

UK, Europe and ROW, USA and Canada, Australia

Frequency Response

30 ~ 15,000Hz

Modulation

FM / UHF

Music dip

Without Music Dip

Number of Channels

1-3

Operational Distance

100m

Power Source

2x AA Batteries

Sound

Stereo

S/N Ratio

> 80 dB
Weight (kgs)

0.2000

Colours

Black

Capsule Size

9.7 x 4.5mm

Directivity

Omnidirectional

Frequency Response

20 ~ 20,000Hz

Output Impedance

≤680Ω

Sensitivity

-47dB±2dB

S/N Ratio

>63dB
Weight (kgs)

0.6000

Colours

Black

Impedance

32 ohm

Power Source

12v DC Power Adaptor

Type

Accessory

Compatible With Products

Joe
Length

3.5000

Weight (kgs)

0.0200

Colours

Black

Material

Nylon

Type

Accessory

Compatible With Products

Harry, Joe, Bob, Bobbie

Pack Qty

pack of 2
Length

15.7800

Weight (kgs)

3.5000

Colours

Black

Internal Height

330mm

Material

Polypropylene

Nested Height

85mm

Type

Accessory

Compatible With Products

Harry, Joe, Bob, Bobbie, Falcon X, Falcon, Donkey, Parakeet, Parrot
Length

7.4000

Weight (kgs)

0.2200

Colours

Black

Battery Life

Up to 16h

Power

Rechargeable

Construction

Foldable

Number of Channels

3 Channel

Type

Receiver

Battery Life (Lights On)

17 hours

Buttons

On / Off, Volume, Channel Select

Channel Separation

>40dB

Supports Fast Charging

No

Charge Time

< 3 hours charging time

Available Frequencies

UK, Europe and ROW, USA and Canada

Frequency Response

30 ~ 20,000Hz

Lights

Static LED

Impedance

32 ohm

Modulation

FM

Number of Channels

1-3

Operational Distance

< 300m

Power Saving

N/A

Power Source

420mAh 3.7 Lithium Ion Battery

Sound

Stereo

Speaker Type

Advanced 40mm

S/N Ratio

> 75 dB

Compatible With Products

Harry, Joe, Bob, Falcon X, Falcon, Donkey, Parakeet, Parrot