1 year ago
Silent Karaoke vs Silent Disco At The Isle Of Wight Festival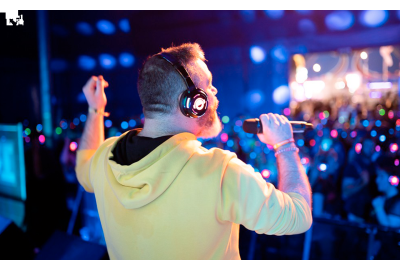 We provide Silent Discos at the world's biggest events and this year at the Isle of Wight Festival we went one step further - Silent Karaoke Vs Silent Disco.
Hosted by the excellent drag queens from The Karaoke Hole in Dulwich and powered by Singa Karaoke, we gave festival goers the opportunity to say they performed at the festival. Kind of.
Housed in the Platform One Stage, we started as the main stages finished and were full each night as revellers were desperate for the night not to finish. They'd waited all year for the festival so going back to camp was not an option. We became an island of happiness on the island.
Hundreds of singers took part. The quality of the performances differed (massively) but the enjoyment level was high.
What will we do next year?
Check out the images of the event. The hosts were incredible!